Earthmoving Companies Hobart
With over 24 years of industry experience, Williams Excavations is among the best earthmoving companies Hobart has to offer. Our professional team of highly skilled and seasoned excavation, earthmoving, and civil construction specialists committed to delivering the highest level of workmanship, service excellence, and customer satisfaction.
Our highly trained and qualified experts operate a fleet of well-maintained modern heavy machinery and light equipment to complete any project regardless of size, scope, and/or time constraint within budget and on time every single time!
Excavator Hire Near Me
Excavator hire near me – if you've been searching for a reliable and trustworthy company for your excavation needs, contact Williams Excavations. We are a proudly Tasmanian owned and operated company that is fully insured and licenced so you can be assured that we follow the strictest safety and quality standards and regulations set by industry and government authorities.
Our team offers professional, affordable, and friendly services as well as free on-site quotes. So, if you are looking for safe, fast, and reliable excavation, earthmoving, or services for civil construction jobs in Hobart or the surrounding areas, call Williams Excavations today to get your FREE on-site quote!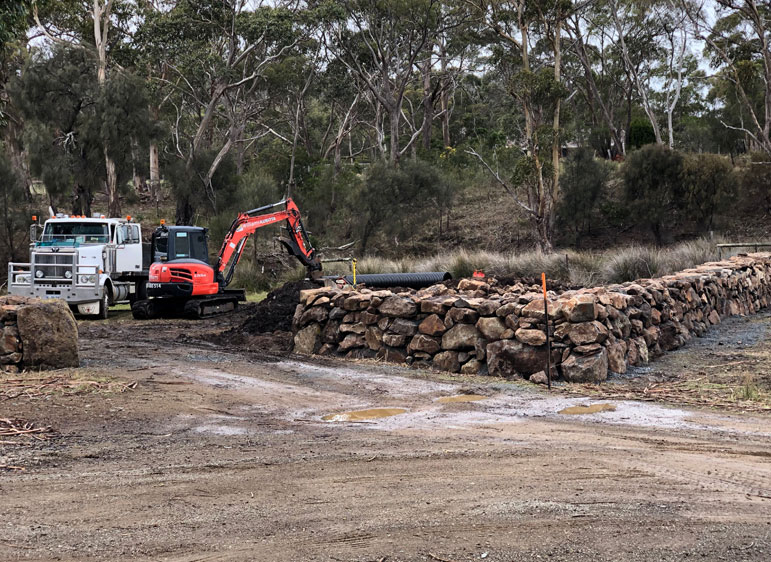 Excavating and Earthmoving Services Hobart
Our team members are very knowledgeable and have a wealth of experience so you can be rest assured that you'll get only the best excavating and earthmoving services Hobart has to offer. Our personnel know what they are doing thus allowing our company to offer services that are –
Safe, fast, affordable, and reliable,
On par with Australian industry and government standards, and
Results-oriented, within budget, and on time every single time!
Our team members on-site will always offer you the right advice to help you achieve what you want out of your project in the most efficient and economically pliable manner.
We are fully qualified and among the best in domestic and commercial earthmoving companies Hobart residents can trust. Need reliable excavation services? We're here to help!
We have experts that are capable of providing exceptional services to our clients. You will find our level of expertise unsurpassed, with knowledge of strategies and techniques to deliver efficient solutions.
We have the latest range of heavy and light equipment. On top of this, we continually keep our team up to date with leading-edge techniques and technology to ensure quality work.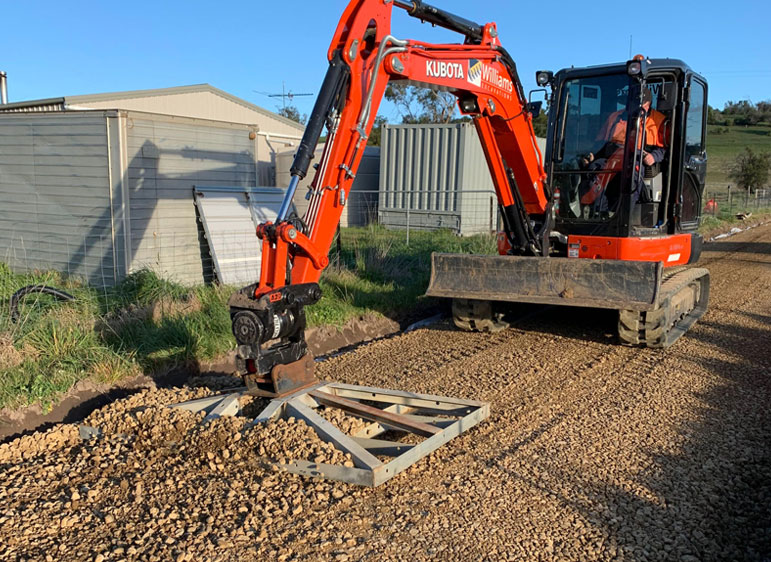 Our Services
Our range of services, over the years, has increased by several folds. Here is a generic overview of the range of services you can avail from us –
Drainage Excavation Services
Land Clearing Services
Tight Access Excavation Services
Earthmoving Services
Plant and Truck Hire
Dam Construction Services
Rock Breaking Services
Civil Works
Site Preparation Services
House Pads & Shed Pads Constructions Services
Plumbing Excavations
Final Trim Works
Road Repairs and Grading Services
Driveway Construction Services
Retaining Walls Construction Services
Demolition Services
We are a fully insured and licenced company
We have all the necessary licences, registrations, and accreditations from apex Australian authorities that will ensure that we have your full trust and confidence. Our ABN is 50 022 894 785.
We use nothing but the best and trusted equipment from renowned brands
We have long-standing professional relationships with well-renowned earthmoving companies Hobart and nearby have to offer. Thus, we have access to nothing but the best excavation and earthmoving equipment. For instance, we use the most durable equipment manufactured by –
ASV Posi-Track
Bobcat
Digga
Komatsu
Kubota and
Positrak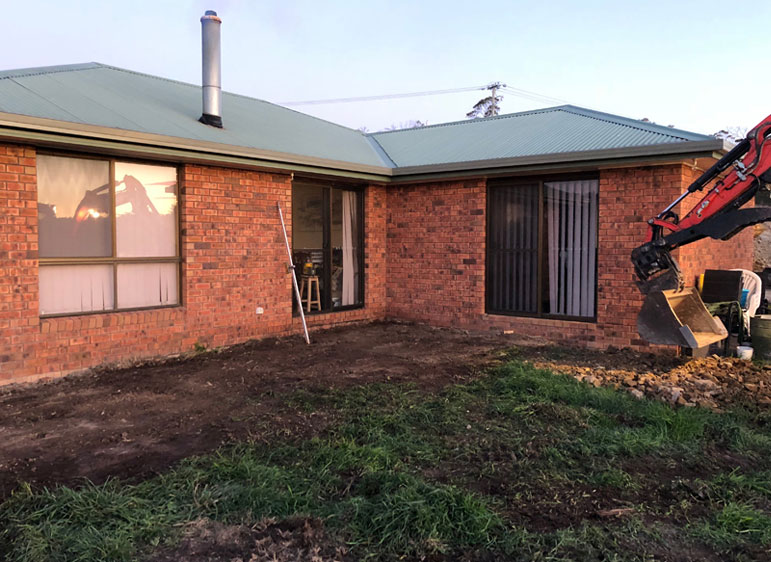 We have a strict quality policy
We will deliver services that consistently conform to or exceed our customer's expectations. We will pursue continual improvement in all our systems and processes as our means of achieving a "preferred excavation and earthmoving company" status.
Improvement will be achieved through our commitment to our integrated management system, which provides a framework for establishing and reviewing objectives for continual improvement. We involve all employees in a professional environment that encourages initiative and innovation.
We will accomplish our business objectives as a responsible and ethical members of our community, sensitive to the social and environmental impact of our actions. Our employees understand and comply with our quality policy.
Our Mission
Our mission is simple –
We want to deliver quality earthmoving and excavation services while ensuring that our people as well as our clients have safe working environment.
Furthermore, with our efforts, we want to contribute to the Australian community. We also want to help both our clients as well as ourselves by establishing sustainable professional relationships.
We have a predefined code that binds our team members to remain committed when it comes to the delivery of works and services that comply with all quality requirements.
This code applies to both the internal activities related to our company as well as the projects we are assigned to by our esteemed clients.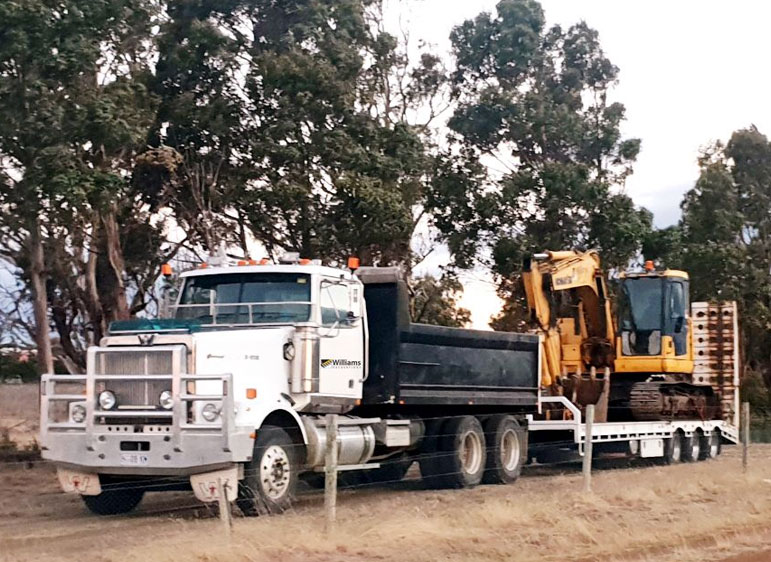 We have a unique approach
The following attributes best describe our approach:
We will ensure that professional standards are always implemented.
Our team is known for excellent customer service as we emphasise on being approachable and communicative.
We listen to your needs.
Our goal is to deliver quality-assured results and that too at affordable rates.
Projects are completed within budget and on time every single time!
Our services are available throughout Southern Tasmania including Barossa Valley and Adelaide.
Contact us on 0429 680 514 / 0417 505 842 for to get your FREE on-site quote.