House Pad Contractors Hobart
Contact our team of house pad contractors Hobart homeowners can trust when you need the most structurally sound construction. House pads are important as it is the first step in the preparation of any foundation needed in a typical home construction. The purpose of the house pad is to offer a firm base that can be used to lay the concrete slab.
Our quotes for house pad installation Hobart homeowners rely on are competitive and free from any hidden fees or charges. All you need do is contact us, and we will advise you of the plans and documents we need to provide you with a competitive quote on the cost to build a house pad.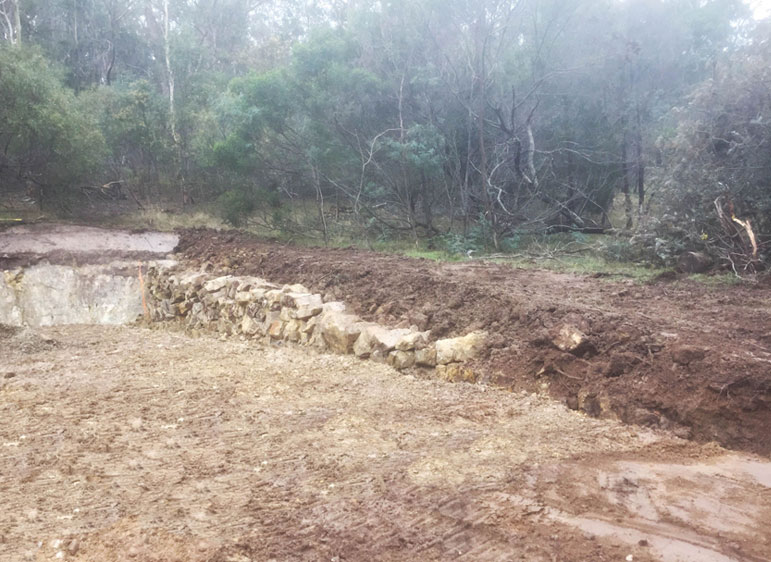 Shed Pad Construction Hobart
We also offer a full-service approach when it comes to providing the best shed pad installation Hobart property owners want. From the correct concrete slab thickness to the right cost of concrete slab for shed, everything is transparent and follows industry standards.
Our process for delivering the most well-built shed pad construction Hobart residents depend on includes –
An initial site consultation (if required),
On-site pad preparation,
Compaction,
Form work and pre-lay setup,
Installation of the concrete,
Finishing / clean-up, and
Liaising with builders, contractors (if required).
Williams Excavations is capable of preparing quality assured shed pads, using the best concrete suppliers from and around Hobart. We never compromise on quality as over our years of experience, we have understood that it is one of the many lines a business that wants to make it big, simply cannot cross. We are the best house pad contractors Hobart has to offer and that's with reasons.
Hence, if you are looking for a contractor that is proficient in the construction of concrete shed pad or house pads then contact us today for a free quote.
Where do we offer our house and shed pad construction services?
Our house and shed pad construction services are available for our clients located throughout Southern Tasmania including Barossa Valley and Adelaide.
Why choose us?
We will scrape the site in a bid to remove excess organic matter from the site where you need the pad to be constructed. We will use a skid steer loader to scrape up and remove surplus soils.
We will also remove tree stumps as well as rocks below the ground level in a bid to ensure that the shed or house pad, post-completion is on par with the specification set by the construction team hired by you for the construction project.
We will be using clean, screened fill sand sourced from reputable local suppliers so that the finished pad is high in quality.
We will be using a plate compactor to compact the house or shed pad to the required levels. Using a compactor would allow us to increase the density of the pad so that it can withstand the load of the structure that will be built upon it.
At the end of the process, the site will be assessed by a structural engineer.
For more details, feel free to give us a call on 0429 680 514 / 0417 505 842.