Driveway Construction Hobart
We have a dedicated team that can deliver the highest quality driveway construction Hobart property owners love. Our team is also proficient in the installation, concrete driveway repair, and maintenance. They can take care of the whole project starting from its design, construction to its management stages. This is done to ensure you are completely satisfied with the results.
You can have the best-looking and the most durable driveway construction Hobart has ever seen. How, you ask? Our team will start with quality driveway base preparation and designing phase. Then as our experienced team approaches the installation phase, all aspects associated with the phase such as –
Driveway base construction and associated compaction
Drainage and initial earthworks will also be taken care of.
We can add kerbing or channels to the edges of your driveway if you want us to for added safety, efficient water dispersion and enhanced aesthetic appeal.
We can also lay –
Cross over pipes,
Field inlet pits,
Grated channels and seepage drain in a bid to minimise water damage to your investment.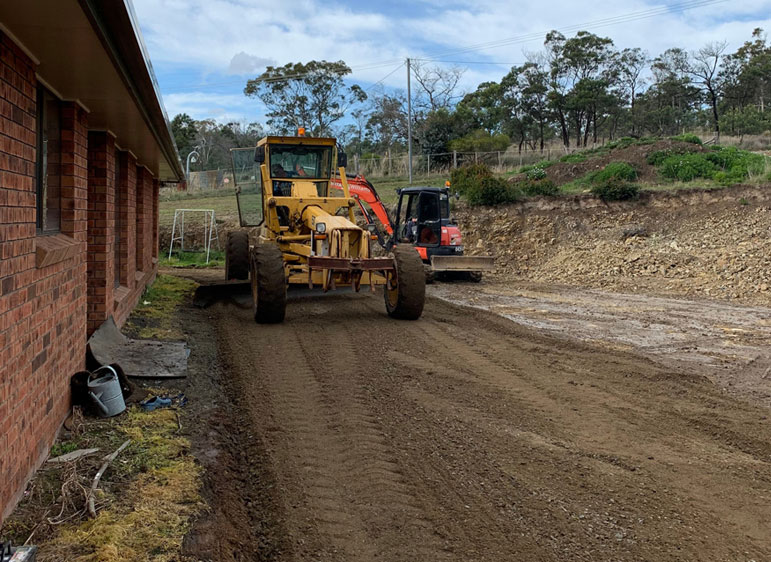 Driveway Resurfacing Hobart
Our team can provide you with the most long-lasting driveway resurfacing Hobart has to offer by sealing cracks to prevent water penetration and further degradation. We also offer driveway sealing services. It is a cheap way to repair driveways that are ideal for rural and urban locations alike.
We also offer driveway restoration and repair services at attractive rates. If the driveway(s) in your property is appearing worn out, we will bring them back to life with our driveway repair services. No job is too big or too small for us. So give us a call and get a free no-obligation quote from our experts today.
Why choose this service?
It is important to repair all the cracks in your driveways especially when winter comes. The winter weather can be dramatic and is usually characterised by a freeze-thaw cycle. This can worsen the cracks making them larger and deeper. As a result, water will penetrate through the cracks and weaken the base that supports the driveway and eventually damaging the base layer. Potholes and spider cracks may develop which may lead to further deterioration.
Put an end to all of this with our driveway repair services!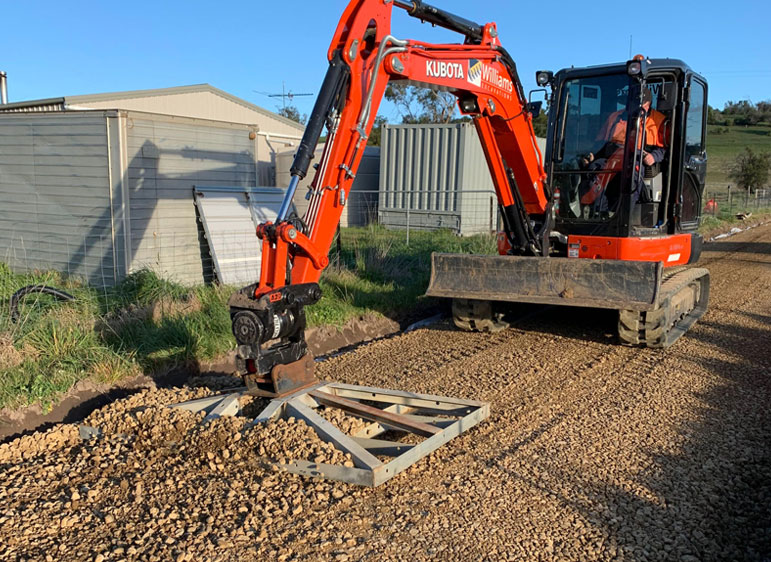 Where do we offer our driveway repair and installation services?
We offer our driveway repair and installation services to our clients located throughout Southern Tasmania including Barossa Valley and Adelaide.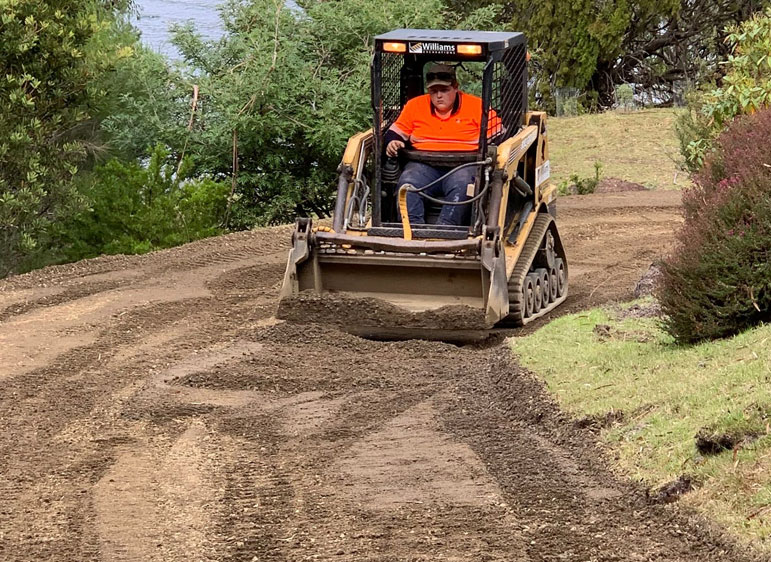 Why choose us?
At Williams Excavations, our priority is safety. We have taken all necessary precautions in obtaining the proper licenses and insurance to ensure everyone's safety while we work. You and our contractors are protected if anything should happen during our services. Schedule your services with our professionals today.
We have a whopping 24 years of industry experience. In our years of operation, we have handled a wide variety of projects so we can carry out just about any driveway service for you. We take a "ground up" approach, meaning that we do a thorough job on our work and cover our bases to give you a professional result.
To get your FREE on-site quote, give us a call on 0429 680 514 / 0417 505 842.