Land Clearing Hobart
At Williams Excavations, we provide the most thorough and precise land clearing Hobart residential, commercial, and industrial property owners have come to rely on.
We have the experience to complete any land clearing job safely, professionally and for an affordable price. We are also fully equipped to undertake small or large-scale land clearing projects.
Tree Clearing Hobart
We offer professional tree clearing Hobart residents can trust. Our team can clear large areas on your property to give you a clean canvas so that your dream project can commence in no time.
As part of our land clearing services, we offer vegetation removal services using the best land clearing tools. We are the ones you should call if you are looking for top quality providers of land clearing services that are worthy of your time, effort and money.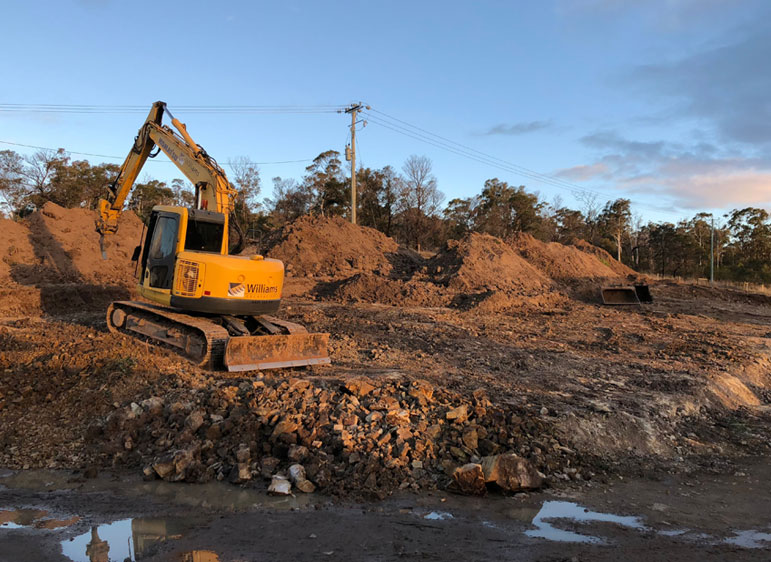 Land Clearing Contractor Hobart
We have built a name for ourselves as to go-to clearing contractor Hobart residents call to deliver efficient land clearing services at affordable rates.
As part of the planning process, we make sure that our land clearing service team take into account the report from a professional arborist to ensure no plant or wildlife in the property is being harmed during the land clearing process.
We are one among Australia's renowned land clearing service providers serving the land clearing requirements of our clients located in Hobart and the surrounding areas for over 24 years now.
We are known for our –
Expertise,
Specialised equipment,
Technological capabilities, and
Unique project management methods when it comes to delivering quality-assured land clearing services.
Our purpose is to keep the Australian environment safe and green all the while ensuring that the requirements of our clients are met using holistic land clearing and management solutions that are tested, legal and results-oriented.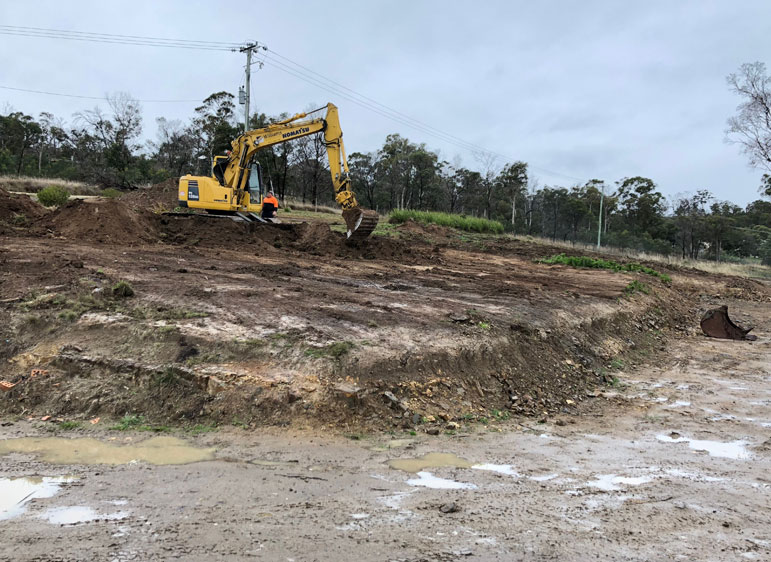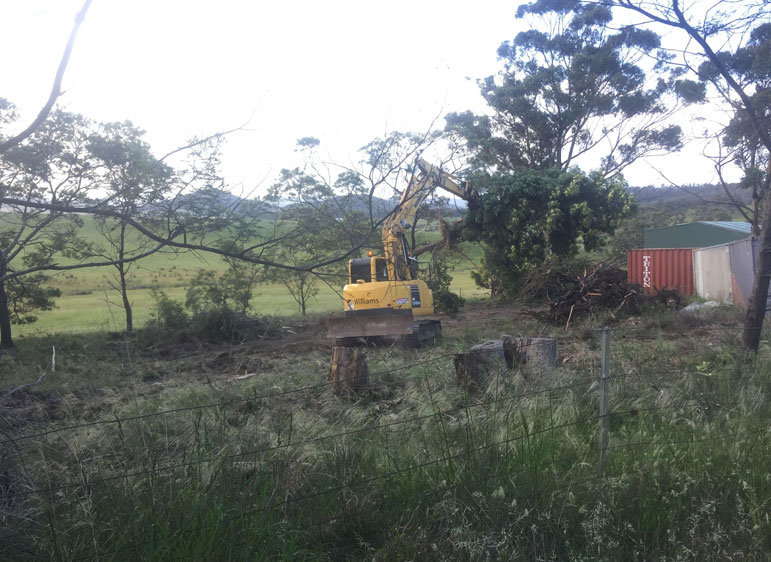 Where do we offer our land clearing services?
Our land clearing services are available to our clients throughout Southern Tasmania including Barossa Valley and Adelaide.
Why choose us?
We have qualified team members who can work with property developers to assess land clearing projects.
They can also provide the best advice to achieve the desired outcome while ensuring legal requirements are met.
We understand that failure to meet council regulations can result in unnecessary delays and greater expense.
We have qualified and experienced land clearing professionals who are capable of completing any land clearing project, irrespective of its complexity and scope.
All the waste generated after a land clearing job completed by us is recycled into forest mulch thus ensuring we are giving back to the Australian environment.
We will assess and minimise adverse environmental impacts during our work.
We are an Australian owned and run company.
We have years of experience in the sector.
We offer our land clearing services to our clients that belong to both commercial as well as domestic sector.
We are one among the very few land clearing service providers in Australia that has been time and again hailed for our quality-assured services.
We ensure the safety of our clients, their properties and of course our team members.
We have experience working with small landholders, private property owners as well as small to medium commercial property owners.
We are committed to delivering quality services and on-time results.
We have excavators and related equipment that allow us to take on any land clearing projects, with ease.
We employ qualified service personnel to operate and maintain our machinery which is an integral part of our quality control policy.
Each member of our workforce has an average of 8 years-worth service experience thus ensuring the results we deliver are worth the time and money of our clients.
To get your FREE on-site quote, get in touch with us on 0429 680 514 / 0417 505 842.