Excavator Hire Hobart
When you need the best excavator hire Hobart and surrounding locations have to offer, our team is the one to call. Williams Excavations offers earthmoving and excavation services done right. Over the years, we have built a strong reputation for ourselves as one of, if not, the best excavator hire Hobart residents have come to trust.
We will get your projects completed to a high standard that you will be proud of without breaking the bank or derailing your schedule. Our company along with our operators are trusted and respected providers of the safest, quickest, and the most thorough excavation services Hobart clients rely on.
Excavating Contractors Hobart
We are the go-to excavating contractors Hobart property owners, construction firms, and government agencies know can do the job well and we are happy to help.
We offer excavation services at competitive rates. Our team has the experience and the right set of heavy and light excavation equipment that can make any excavation project, irrespective of its size and complexity, a walk in the park for us.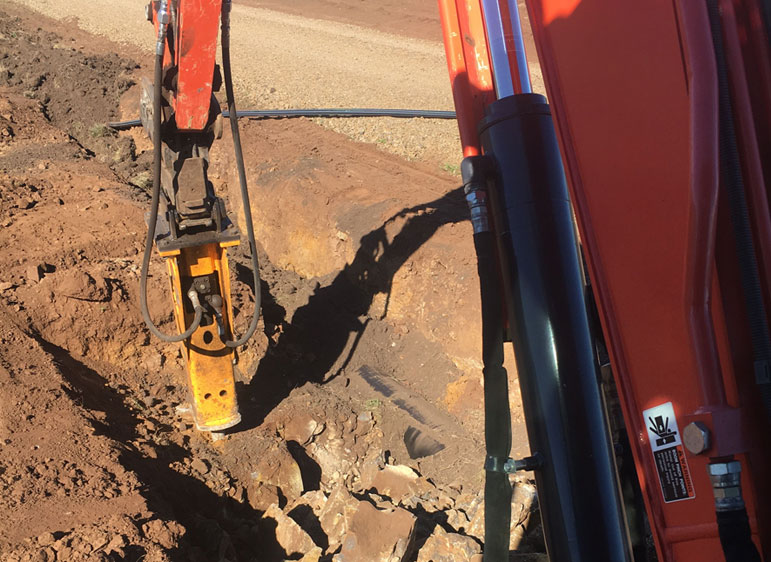 We are one of the leading excavation contractors that offer the safest, fastest, and the most reliable excavation services as we are backed by a highly skilled, experienced, and dedicated team. Each team member holds specific qualifications for their area of expertise such as excavation project management in –
Industrial,
Commercial, as well as
Domestic excavation projects.
Where do we offer our excavation services?
Our excavation services are available throughout Southern Tasmania including Barossa Valley and Adelaide.
Why us?
We, over the years, have been successful in building an impressive list of clients all thanks to countless projects delivered on time and within budget.
We have a motivated and trained workforce that is committed to carrying out efficient excavation services.
We embrace and adopt new technologies. We also implement progressive recycling initiatives that allow us to work successfully without harming the Australian environment.
To get your FREE on-site quote, give us a call on 0429 680 514 / 0417 505 842.