Drainage Installation Hobart
At Williams Excavations, we specialise in delivering the most precise and methodical excavation and drainage installation Hobart residents can depend on. We have over 24 years of experience in the industry and we have helped countless clients build the most reliable stormwater drainage, garden drainage, and backyard drainage installation Hobart and surrounding areas can be proud of.
Drainage Solutions Hobart
We are the go-to for reliable drainage solutions Hobart property owners depend on to meet their needs, irrespective of the complexity, budget, time-frame and scope of the project.
We offer a variety of drainage services to help you manage your projects. Quality and safety are our top priorities and go to great lengths to ensure all of our equipment and team members are performing at optimal capacity.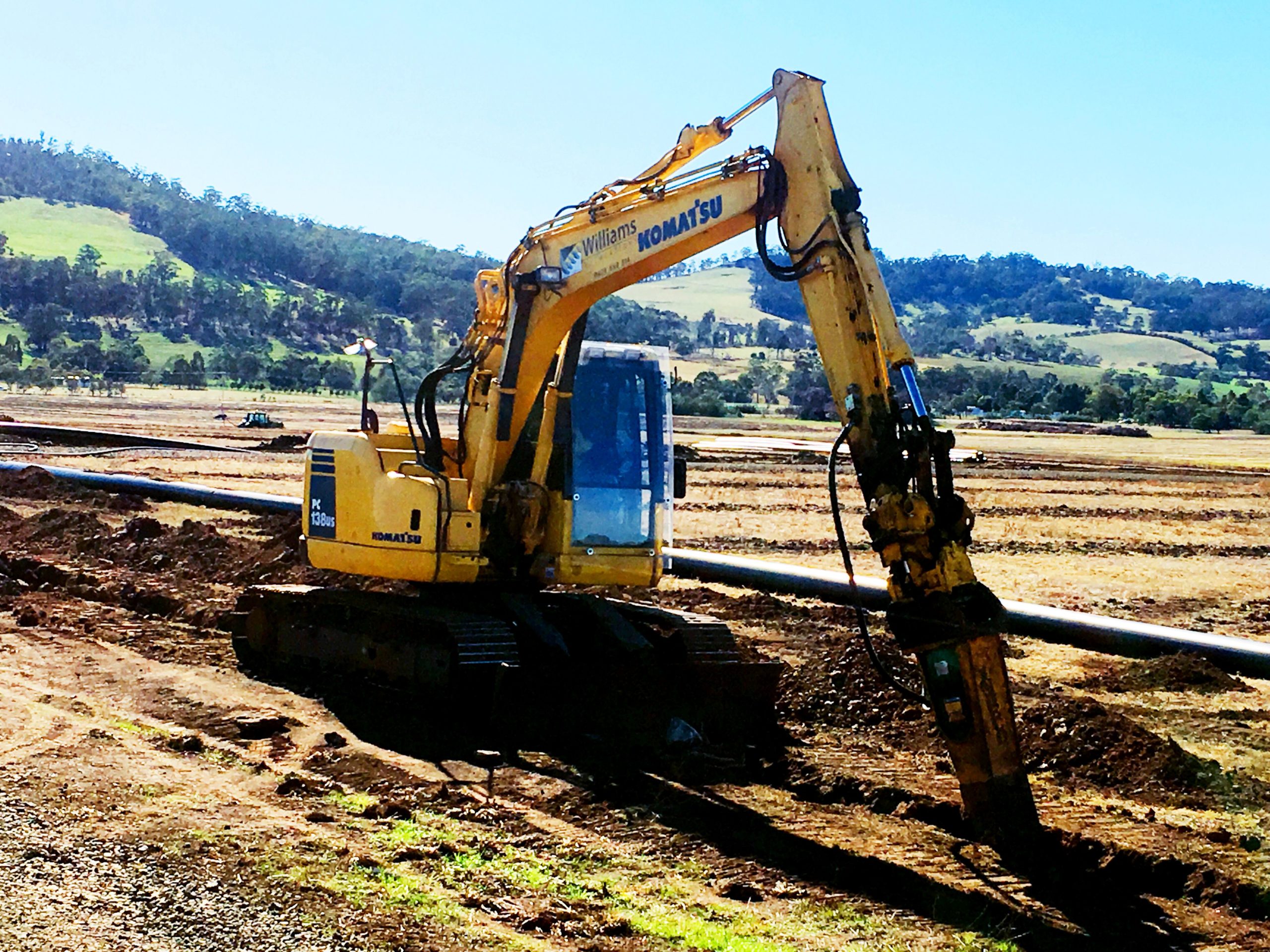 Drainage is a crucial part of the initial groundwork for any construction project, and it can involve various challenges and complications that need to be dealt with promptly and effectively.
As such you must have a properly trained and qualified drainage contractor whom you can trust for drainage installation in Hobart. We install durable pipelines, properly fitted, consistently providing quality, and that meet all the necessary rules, regulations and requirements.
At Williams Excavations, we are blessed to be backed by a dedicated team, quality and modern equipment, and a commitment to values of hard work and reliability.
We strive to offer dependable, long-lasting and cost-effective drainage services drawing on our experience of more than two decades in the industry. We have a reputation for providing safe drainage solutions that are specific to our client's needs. No matter if your project is large or small, simple or complicated; we can help you find the drainage solutions for the unique needs and challenges of your site.
Where do we offer our drainage services?
Our drainage services are available to our clients located throughout Southern Tasmania including Barossa Valley and Adelaide.
Why us?
We, over the years, has been successful in building an impressive list of clients all thanks to countless projects delivered on time and within budget.
We have a motivated and trained workforce that is committed to carrying out efficient excavation and earthmoving services.
We embrace and adopt new technologies. We also implement progressive recycling initiatives that allow us to work successfully without harming the Australian environment.
To get your FREE on-site quote, give us a call on 0429 680 514 / 0417 505 842.