Tight Access Excavation Hobart
Need compact and small excavator for the best tight access excavation Hobart residents can rely on? Contact Williams Excavations for your tight access excavator hire or mini digger hire. If you want to find a compact excavator or backhoe provider that is small enough for your narrow access excavation project, Williams Excavations is the team to call. We deliver the best results using the right equipment for tight access excavation Hobart property owners can depend on.
Williams Excavations specialises providing the safest and the most accurate small excavator and mini digger hire Hobart has to offer especially in highly congested sites. Our machines may be small and compact but they are still tough enough to get your job done!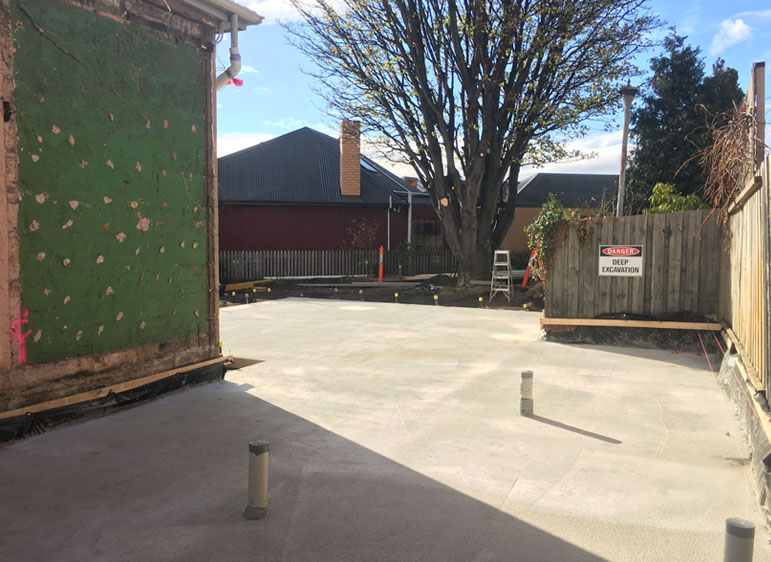 Small Excavator Hire Hobart
Williams Excavations offer prompt and reliable small excavator hire Hobart and surrounding locations have seen. Our tight access machinery can fit through a standard gateway or under a low garage. Our rates start cheaper than what you would pay to hire the machine and, with our skilled operators, we can complete it in half the time.
In today's market where block sizes and access is only getting more challenging, residents of Hobart can be rest assured that we have a solution to help with our narrow access earthmoving services.
We use a range of machinery that is specifically suited to access backyards that previously would have to be excavated with a pick, shovel and wheelbarrow.
Our rates are reasonable as we believe that if you are willing to get us to help transform your property while gaining personal satisfaction along the way with the bonus of professional advice from a licensed tight access contractor, you should not go broke in the process!
Where do we offer our tight access excavation services?
Our tight access excavation services are available to our clients located in and around Southern Tasmania including Barossa Valley and Adelaide.
Why us?
We have over 24 years of professional experience in dealing with the challenges of tight access excavation work. In an industry where reputation is everything, we have gained an enviable reputation for getting the job done with no fuss!
We have all-weather condition machines equipped with a full range of buckets, grabs, trenchers and hole drilling augers. Our compact machines are set up to cope with restricted narrow and height challenges for your excavation jobs.
To get your FREE quote, get in touch with us on 0429 680 514 / 0417 505 842.